Super Bowl LIV Review
The NFL season is now over, and the last game was a fantastic one, with the Kansas City Chiefs beating the San Francisco 49ers 31-20.  This was the Chiefs second Super Bowl win, and their first in 50 years.  The game was a close one throughout, featuring ups and downs for both teams and explosive plays.
The first half was dominated by defense, resulting in low scores.  Both teams looked very even in the first half, with both offenses struggling and the defenses shining.  For fans who thrive on offensive plays, the half ended with the two teams tied at 10-10.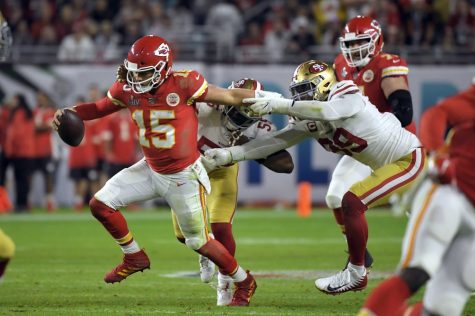 The much anticipated halftime show lived up to the hype. It was easily the best Super Bowl halftime show in a long time.  Jennifer Lopez and Shakira killed it in Miami.   Now I can see why some people wouldn't like it, mainly parents, because it could be said that it wasn't exactly a "kid-friendly show."  But hopefully, this gets future halftime shows back on track to being amazing again.
Now the second half is where the excitement really started.  In the third quarter, the 49ers continued their defensive dominance, while the Chiefs defense began to truly struggle, giving up a 43-yard field goal, and a Kyle Juszczyk receiving touchdown late in the quarter after intercepting a pass from Chiefs QB Patrick Mahomes, putting the 49ers up 20-10 at the start of the fourth quarter.  This continued into the fourth quarter with the 49ers attempting to run down the clock.  As soon as the Chiefs were finally putting a good second half drive together, the 49ers intercepted another pass, but were unable to score on the following possession.
With only seven minutes lefts to play, the Chiefs, down by ten, needed to make their next two drives count.  They would succeed on the first drive, featured by a long catch by WR Tyreek Hill and a touchdown catch by TE Travis Kelce to put them within 3 points.  The Chiefs defense would also come up big, forcing the 49ers to three-and-out on their next drive.  The Chiefs would quickly and easily drive down the field and score with catch by RB Damien Williams.  The Kansas City Chiefs finished out the game with an interception and another touchdown by Williams to seal the deal.  Chiefs QB Patrick Mahomes won Super Bowl MVP, finishing with 262 yards and 3 touchdowns in the game.  This would be the 49ers second Super Bowl loss in the last 10 years.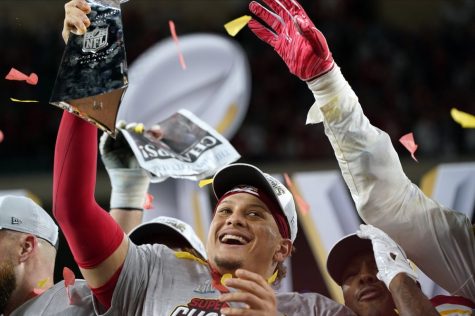 I personally thought that this was one of best Super Bowls in recent memory, mostly because of the storylines going on in the game, the epic comeback, and the nail biting finish.