Weekly Song Spotlight 10/7
Welcome to Weekly Song Spotlight, a weekly feature by Tristan Hasseman highlighting some of his favorite artists and songs.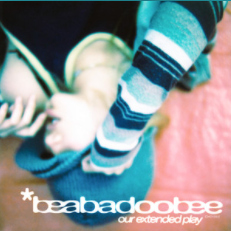 An innocent but lonesome song about growing up, Animal Noises by Beabadoobee is the third track off of her most recent EP titled "Our Extended Play".  A soft acoustic ballad, Bea reflects on her younger days, looking back at the good, the bad and the ugly.  Revolving around her longing for a carefree and personal relationship, this song grapples with the bittersweet moments of past relationships and struggles of getting older.  In an interview with i-D, Beabadoobee said Animal Noises is about "the fear of growing up".  She talks about the chorus saying, "There's a sense of innocence to that. It's the fear of not being able to do stupid, innocent things with someone you love because you fear how people will view you at the age you are".  Animal Noises is Peter Pan meets Iris by The Goo Goo Dolls, a simple but relatable ballad about love and the always present fear of growing up.