Netflix's Hit Show This Week: YOU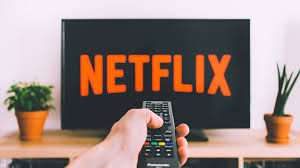 Netflix's hit show this week is "You." The show features the actor Penn Badgley, who previously starred in Gossip Girl, along with a guest star from this season, Tati Gabrielle, who starred in Chilling Adventures of Sabrina.
"You" were released on September 9th, 2018, and since then three seasons have been released. Since then, "You" has been renewed for a fourth season. The show was made after the novel "You," which was released back in 2014.
"YOU" is about a young man named Joe Goldberg, who started as a bookstore manager and is secretly a serial killer. Any woman that Joe liked, he became obsessed with them immediately. Each season consisted of a different woman Joe who is the target of Joe's obsession. I suggest you watch this show at your own risk. If you are sensitive to blood, murders, and some inappropriate content, I'd avert from watching this. "You" is rated TV-MA, so the audience is mainly targeted to adults. 
The first two seasons of this show were super action-packed and thrilling, and there was never a dull moment. The new characters, as well as the recurring characters, made the seasons enjoyable. The plot is extremely well thought out, and the "plot holes" get resolved within the season. It is a very enjoyable watch, despite some of the disturbing scenes.
Season three had so many plot twists that I couldn't keep up with it. 
Before I go on, read at your own risk!! There may be potential spoilers from seasons one, two, and three. If you mind spoilers I'd stop reading now.
With Joe and his wife named Love settling in with their new child, Henry; things got hectic fast. I thought this season was going to be like the others, Joe can't have the woman he wants, so he kills her. Well, I was wrong. This show contained a lot of new side plots that will end up filtering into season four. Along with new characters like Dante, and Marienne, who was introduced this season. Although this season felt just like the others, the ending was something I would never expect.
It was a tear-dropping episode in my opinion because it provided some flashbacks of Joe's past we have yet to see. Throughout the season there were a lot of flashbacks to Joe's past. The ending was a plot twist in itself. I highly recommend watching this show, and it is a very binge-worthy watch. This season contains ten episodes and ranges around an hour for each episode.