What You Might Have Missed: An Editors Guide To The Summer Songs of 2022
Some big names gave us new music this summer, but many overlooked gems are hidden behind the shiny new releases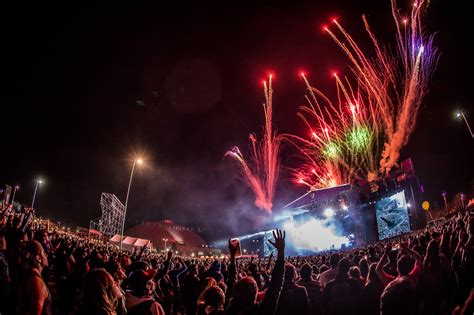 Lizzo's back, Beyonce never left, and social media trends are steering the music world.  Summer 2022 was eventful, and as it comes to a close let's look back at a few of the lesser played hits that outshined their flashier competitors. Not every track released during the summer is considered a "Summer Song", but true summer songs are released when school is out across the country and teens are enjoying their annual three months of freedom.
Often evoking memories of beach days and friends, good summer songs should transport the listener back to parties and late night drives. We love you Mitski, but we're not blasting a slow, depressing song during our midnight Taco Bell run. A good summer song is a timeless reminder of good times and no school, a mood booster that never fails to make you smile. Tristan's Top 12 Songs of Summer 22 lacks some of the big names and flamboyant radio hits that many would associate with summer success, but rather than chasing the attention of big names this list captures the timelessness of summer through more substantive tracks by lesser played artists.
This summer was big for the music community, with a lot of older music resurfacing and getting love from the younger audiences.  The release of the new Elvis movie created a resurgence of Elvis love, while Drake and Beyonce gave house music a facelift. All the songs on my playlist were released this summer, not favorite songs from past years.  Spanning multiple genres, my top 12 songs contain universal themes of youthfulness, love, and freedom paired with infections melodies and instrumentals. Whether you want to sing, scream, or just vibe alone to the music, this list is a diverse selection of songs that are different but stand united under the label of a quality summer song.  And now, in no particular order, my top 5 songs of Summer '22.
Anywhere With You: Maggie Rogers
As the name implies, Maggie Rogers will go anywhere as long as it's with you.  A modern rock track with indie flare, Anywhere With you is off her sophomore record Surrender.  Rogers creates a carefree love song that evokes images of rolled down windows and late night car rides while also not using cliche or overused ideas. Blending universal feelings with personal phrases creates a fresh song with a timeless sound that appeals to a variety of audiences.
Turn Up The Sunshine – PNAU Remix: by Diana Ross, Tame Impala, PNAU
Perhaps the only redeemable aspect of Minions: The Rise of Gru was the insane cornucopia of artists recruited by Jack Antonoff to cover 70's classics for the soundtrack.  Diana Ross and Tame Impala combined forces and created 4 minutes of pure joy and irresistible good vibes that's impossible not to bob your head to.  Not content to leave it be, Australian electronic group PNAU remixed the track and took it to new levels. Just attempt to block out all images of Minions and enjoy the timeless vibe of this revamped classic.
Despecha: ROSALÍA
Thanks to teasers on Tik Tok, fans were already in love with Despecha even before it was released.  A testament to the power of social media on the music industry, it's an upbeat dance track blending classic merengue piano licks with modern production.  Setting aside relationships and drama for one night, ROSALÍA prepares for a night of carefree fun.  Despecha is sung entirely in Spanish, but the carefree message and fun setting make the song enjoyable regardless of whether or not you understand the lyrics.
Bang My Line (feat. Tkay Maidza): Cosmo's Midnight, Tkay Maidza
Cosmo's Midnight just wants to make sure they're not getting played, without seeming too clingy. They really want you to call them, but it doesn't have to be right now.  On the track dreamy vocals float beautifully over disco funk instrumentals, tied together by an instantly memorizable hook. Rapper and R&B artist Tkay Maidza brings an essential contribution to the song with her two verses, elevating it from a two dimensional track to a more enjoyable three dimensional song.  The relatable lyrics center around balancing the urge for a relationship with the fear of driving away the person you like.  One of the most head-boppable songs of the summer, Bang My Line is an essential for anyone wanting it to feel like summer.
Talk: Beabadoobee
It's been big couple months for releases of sophomore albums. Beabadoobee is one of the artists whose second studio album Beatopia exceeded expectations and gave us great music. Talk,  a grunge rock anthem and Bea's first single off the record is one of those great pieces.  Her first attempt into a harder grunge sound, Talk is a highlight of the album.  Right off the bat the driving drums and dirty guitar sound sets the perfect stage for Bea's lyrics. Talk is about looking for an uncomplicated and carefree night of fun, and enjoying it with the people you love.  The song is perfect for any day of the week, but you can't beat blasting it on a Tuesday night.
Want to listen to the rest of the songs? Search Tristan's Top 12 Songs of Summer '22 on Spotify.
A reoccurring word throughout this list is "carefree". A carefree song is enjoyable, uplifting, and fun. The summer activities we do and the people we do them with often have the same attributes. Summer is for relaxation, enjoyment, and spending time with your favorite people. As many of us begin to worry about the upcoming school year, college applications, or having to socialize with classmates again, our summer songs will always be with us even if we can't go back to when we had less responsibilities and more sleep. Summer is temporary but the music always lasts forever.