Weekly Song Spotlight: Lost Me – Giveon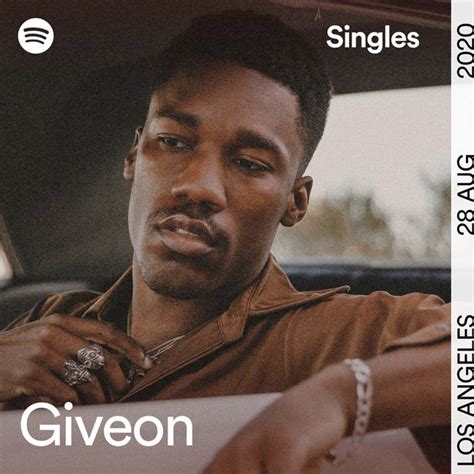 You might've lost Giveon, but we'll be sure not to make the same mistake. On Lost Me, R&B artist Giveon glides between retrospective verses and a catchy chorus.  Like warm honey, his baritone voice commands the track, creating a warm environment that clashes with the cold lyrics.  A story of noncommittal thrill seeking, Lost Me sees him shrugging off his past relationships and refusing to commit to anything new.  Giveon isn't here for your love, he's here for a good time.  In the pre-chorus Giveon says "I'm done 'cause I always get hurt". We can tell that past relationships haven't gone well, and future drama is unwelcome.
Ukuleles and synths pair with offbeat beat and drums to create a fusion of heavy bass notes juxtaposed with fragile ukulele melodies.  Despite not having any frills or fancy features, Lost Me is the perfect vibey track with lyrics to match the mood.  For those wanting to experience second hand the dull but undramatic life Giveon is sharing, Lost Me is a must listen track of the week.