Song Spotlight: Bambi- Clairo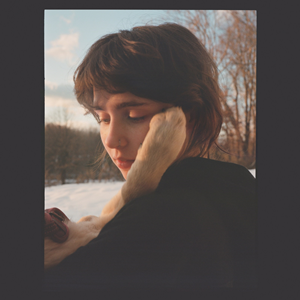 Uncertainty and worry were on the forefront of singer-songwriter Clairo's mind as she was tossed into the public's hands with a few songs quickly gaining popularity. These worries inspired the writing of "Bambi", the first track off of her sophomore studio album "Sling".
Bambi is about Clario's struggles with being thrown into the music industry at a young age and having to navigate it without having anyone to empathize with, "I'm stepping inside a universe designed against my own beliefs, they're toying with me and tapping their feet". With a tone of despair throughout the song, Clairo expresses how she needs to take her time and enjoy her creative process, rather than make music for the sole purpose of meeting deadlines, "Rushing so I can beat the line, but what if all I want is conversation and time?"
You're eased into the soft and intimate song with piano complimented by an understated melody. Clairo has spoken about how her music is influenced by Elliot Smith, which is on full display in Bambi with her layered and breathy vocals. As the song opens up, she utilizes a variety of instruments such as saxophones, flutes, drums, various horns, and more to further immerse the listener into the cozy atmosphere. With a slightly more upbeat change of pace, you're pulled up as Clairo sings heartbreaking lyrics about feeling unsuitable for the lifestyle she's headed towards. The way the instrumentation builds up and drops off supports Clario's soft yet powerful vocals with the ebb and flow of the song. With Bambi, Clairo offers a raw and unique perspective that makes it hard not to listen to.