My First High School Hockey Game Lived Up To The Hype
On January 6th I had the opportunity to go to my first hockey game. I have never been to one before for professional, college, or high school level. I had no idea what to expect. My friends and I went together; we were originally invited to cheer on my friend's boyfriend.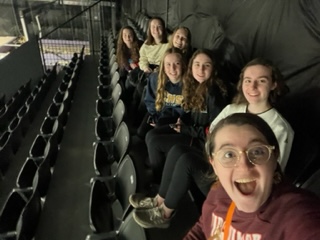 The hockey game was between Heritage/Tuscarora VS. Loudoun County/Freedom.  There are two high schools that make up a hockey team. Currently, hockey is not a school sanctioned varsity sport and there aren't enough student interest for schools to have their own teams. Over the years, neighboring schools have decided to pair together, so that they are able to compete to their highest potential.
The final score was 3-4, with County/Freedom taking home the win. Both teams played with a great effort. There were multiple times during the game where the players were skating so fast on the ice, that they would just slam into the walls or one another. Hockey players should get more recognition for the way they play their game. It's honorable to see the way all of the teammates high-five each other and cheer on their teammates!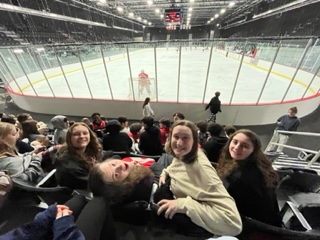 I was shocked and surprised when I saw how many students filled the student section at this particular hockey game. It had to have been at least 55 students. As soon as I walked into the hockey rink, my face lit up into a huge smile. The atmosphere was electric. There was so much school spirit, I couldn't handle it! I am proud to say that after watching my first ever hockey game, I can not wait to go to the next one!