The Many Issues of the Single Use Bathrooms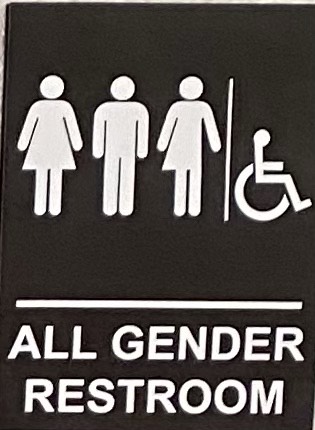 Single-use bathrooms have recently been added into Heritage High School to accompany the standard bathrooms, following the approval of the Rights of Transgender and Gender Expansive Students Policy. The aim of this policy is to ensure schools have resources that meet the needs of every student and faculty member, one being the single stall restrooms. Even though this policy has faced some opposition with two votes being casted against it, this step towards inclusivity is helping to make the school a more comfortable environment. In addition to its intended purpose, the single-use bathrooms have given some extra benefits. "I like using the single-use bathrooms because I have more privacy and it is a lot cleaner than the other bathrooms," says a Heritage High School student. 
While the bathrooms have become an asset to the school, they have also become somewhat of a liability in terms of safety concerns. Because the new bathrooms only allow one person at a time, this leaves room for people to take advantage of the resource. For example, people have used them as a resting area in order to skip class which is easier to do since teachers have less access compared to the public bathrooms. Another issue with accessibility is the concern of vandalization. "I think they need extra safety monitoring because they're not as easily accessible to walk into when checking for graffiti," said Anneliese Gadell, safety and security officer at Heritage. These actions should be prevented to respect the school, as well as the janitors and safety & security officers.
The single-use bathrooms have been great accommodation to the school; however, it is the responsibility of the students to properly use and take care of the them so they can fulfill their job of facilitating rather than complicating.