Who are the Eternals?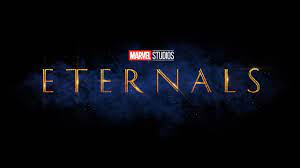 The Eternals, who are a "new" group of superheroes, were introduced in the new Marvel movie Eternals. Eternals was released on November 5th, 2021. The start of the storyline is around eight months after the Marvel movie, "Avengers Endgame." The story is set over 7,000 years, with multiple scenes taking place in the present-day, and some scenes going all the way back to the BC era. The story follows the lives of the Eternals and how they are not allowed to interfere with the Avengers, and simply sit in the shadows, while the Avengers fought many different bosses, including Thanos. If they were to interfere, it would mess up the timeline, according to Ajak, who is the leader of the Eternals. However, many years after the final battle to defeat the Deviants, they were suddenly back. The Eternals were living normal lives in the present day, and their lives were suddenly interrupted by the Deviants' return. Because of the sudden return, the Eternals were forced to reunite after many years of being apart. Including Ajak, there are a total of ten Eternals. They include Druig, Gilgamesh, Ikaris, Kingo, Makkari, Phastos, Sersi, Thena, and Sprite. All of the Eternals had different powers and distinct abilities.
The runtime of Eternals was 2 hours and 36 minutes. For an introduction of a bunch of new superheroes, I felt that the runtime is justified. Although there were some slow-paced parts throughout the movie, I felt very engaged the entire time. The character plots were extremely well-thought-out, and the character development was one of the best I've watched. Along with the character development, there came plot twists the average viewer would not know of. Before I watched the movie, I had read the comics, so I knew about the plot twists that were going to happen beforehand. I still thought they were placed very well in the storyline, and the movie followed the comics extremely well. After the end credit scenes, I am very excited to see the new content that will follow with the two end credit scenes that were given after the movie. I think Eternals was a great watch, despite the mixed reviews online. I feel like this movie is something you need to see yourself and decide how you feel from there. I decided to ignore the reviews and watch it myself, and I'm glad I got to form my own opinion about the movie. I think it was a good movie and plot idea to add to the MCU universe, and I can't wait to see what plots come from this movie.