The Comeback of Spider-Man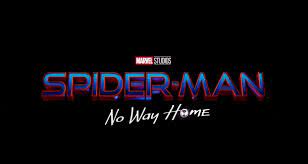 With Marvel's new release, Spider-Man: No Way Home, box offices have boomed. Since COVID, the use of theatres has declined rapidly. However, Spider-Man: No Way Home broke box office opening weekend, and is one of the biggest movies released since COVID. This review will have minor spoilers from No Way Home, so read at your own risk!
      Spider-Man: No Way Home is easily one of my favorite Spider-Man movies. As someone who has been a Marvel fan for years, it was incredible getting to be back in theatres and hearing the audience's reaction to scenes, just like in Endgame. The plot of the movie was extremely well-thought-out, and the "new" characters that were in the movie made it so interesting. The casting was extremely well-done, and the performance of the actors was spectacular. Willem Dafoe's performance of Green Goblin was by far some of the best acting I have seen in a while. 
      The wait time for the production and release of No Way Home was not long at all, considering COVID existed. With Far From Home is released in 2019, and No Way Home being released in 2021, the time difference between the two movies was only two years. 
      The CGI is extremely impressive in the movie, although in the trailers they made it extremely easy to tell there were three Spider-Man's, and not just Peter Parker fighting the five villains. Also, getting to see Andrew Garfield and Toby Maguire act as Spider-Man again was truly an experience, and it felt so nostalgic seeing them all together again. 
     The post-credit scene included makes me so excited to see Venom fit into the MCU, and I also cannot wait to see Doctor Strange in his movie. This Marvel film exceeded my set expectations and I cannot wait to see what the future holds. I recommend you watch this movie, as it is worth your time despite the run-time.