Album Review- Who Cares by Rex Orange County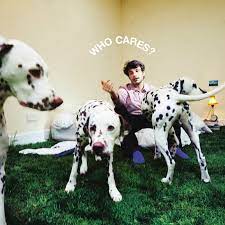 Rex Orange County released his fourth album on March 11th, 2022. "Who Cares" is the title of his newest album.  Fans think the meaning behind his newest album is following his recent breakup. After fans gave the album a listen, they soon realized Rex's album was an album dedicated to moving on. Each of his songs had a different title, with different meanings that were uncovered as hidden affirmations. Fans assumed Who Cares would be one of his sadder albums, however, it was quite the opposite.
After listening to Who Cares, it was hard to pick a favorite song. Each song was special in its own way, and I felt that each song had a positive meaning behind all of them. However, here are my top three songs for Who Cares and why I picked them.
#1: OPEN A WINDOW (Feat. Tyler, the Creator).
OPEN A WINDOW is easily my favorite song I've listened to on this album. This song was released before his album release. I was stoked after seeing the announcement for this song, and I immediately assumed I would like this song because of Tyler's feature. However, I was far from right. Tyler, the Creator, and Rex Orange County blend so well, and their voices along with this beat made a 10/10 song. The lyrics make the mood of this song very upbeat and pop-y, and it is easily something to blast with your windows down. 
#2: ONE IN A MILLION
ONE IN A MILLION is such a close first. This song exceeded all the expectations I had set previously. It was one of the few slower songs on the album, and I LOVE it. ONE IN A MILLION reminds me a lot of his hit single Pluto Projector. The way he writes gives a clear example of visual imagery, and he hit the relatable tone. This song is also another song about love, emphasizing that there is only one person in a million. This song is a special one, as it is about falling in love and how he wants no one else but the one. This song continues to remain pop-y while having a slower start. The lyrics relate to the idea of falling in love.
#3: AMAZING
AMAZING is a close second. This song is super catchy and upbeat, and the lyrics are very relatable while still staying upbeat. The repetitive tone and use of lyrics make the song very easy to follow. The beat on this song is super similar to OPEN A WINDOW. This song also had more affirmations hidden within it. This song takes a relatable aspect because it is about falling in love and the whole idea behind it. He also mentions some negative connotations, which emphasizes that he is scared to make a fool out of himself.