NIL Good or Bad For College Athletes?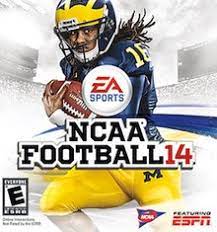 On July 1st 2021 the National Collegiate Athletic Association (NCAA) approved a new name, image, likeness (NIL) deal letting all college and top high school athletes to make money or other forms of compensation for their name, image, or likeness based off endorsement deals similar to a salary. While many people believe that this move was long overdue, many also believe that NIL is hurting college football more than helping it.
The controversial topic of NIL deals first started in 2000 after a player on the UCLA basketball team and 19 others sued the NCAA because they violated California antitrust laws by not letting athletes getting a share of the money profited made of their name and image from broadcast and video games. Fast forward to 2019 and the Fair Pay to Play Act, California later pushed the NCAA to make a change after similar legislation came to different to more states across the country. In June 2020 the supreme court upheld a district court unanimously in the cass NCAA v. Alston. Ruling that the NCAA did violate antitrust laws, and a year later in June 2021 NCAA adopted a interim NIL rule letting student athletes get an opportunity for NIL deals.
One of the most popular reasons for the support for letting student athletes get NIL opportunity, is because what happened to Donald De La Haye or more commonly known as the youtuber Deestroying. De La Haye was a D1 kicker for the University of Central Florida and was also a youtuber. De La Hayes' channel had 90,000 subscribers at the time and sent the money he got from his videos to his family in Costa Rica. The NCAA saw his videos as a violation of their rule at the time that didn't let student athletes get profit from their status. After meeting with UCF's athletic department the NCAA gave two options: either let him make videos but not mention anything about being a student athlete or keep making videos about being a student athlete and stop monetizing his videos meaning he gets no money from them. De La Haye didn't choose either resulting De La Haye to lose his scholarship. But nowadays De La Haye's Deestroying has 4 million subscribers on YouTube and he still posts him kicking, and with NFL kickers not doing well recently fans want a NFL team to give him a chance on a roster.
But why is NIL good for college football? NIL's main goal is to benefit college athletes, which so far it has been doing so with the average D1 athlete is making $3,711 off NIL. Less than 60% of D1 athletes are on a full scholarship and with NIL those athletes now can pay off any loans they have. UCONN women's basketball player Paige Bueckers has deals from Bose, Gatorade and more, making $824,000 from her NIL. LSU gymnast Olivia Dunn has made 2.4 million dollars from NIL. It has also brought players with unusual names to get funny deals for example. Alabama CB Kool-Aid McKinstry got a deal with Kool-Aid and Nebraska WR Dee Coldest Crawford got a deal with a local air conditioning company.
In the Spring of this year Alabama coach Nick Saban called out Texas A&M coach Jimbo Fisher, who worked under Saban 2000-2004. After Texas A&M had a historic recruiting classes in 2022. In the interview when Saban called out he said "A&M bought every player on their team, made a deal for name, image, and likeness. We didn't buy one player, but I don't know if we're going to sustain that in the future because more and more people are doing it." It was rumored that A&M spent $30 million on their recruits, but paying recruits is not new. In 2019 Tennessee got caught paying recruits with cash in McDonalds bags, attempting to convince them to commit there. That is why fans think NIL is bad for college sports because of what Nick Saban accused Texas A&M of doing and what Tennessee did. Having many fans thinking that in a few years college sports will just be bidding war over the top prospects.