Pets of the Pride: Cooper
Hannah Harris is a Junior at Heritage and is a proud owner of her dog Cooper. Cooper is 9 years old and is a mix between a schnauzer and a terrier, "We got him when he was a couple of months old when he was rescued about 9 years ago from Texas," said Harris.
 Among the many activities Harris enjoys doing with her dog, there's one she loves the most, "My favorite thing to do with Cooper is take him on walks," said Harris. Similar to other dogs, Cooper loves to eat but he has a unique trait when it comes to his eating habits, "He eats like a human, but he is very picky when he eats. Once he didn't eat his food because there was an over-easy egg on top of it and he didn't want to eat around it," Harris said.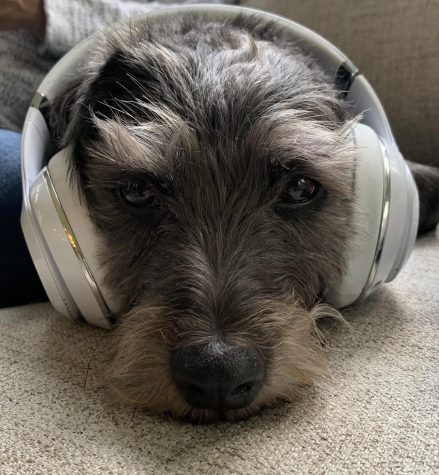 Cooper and Harris have had many memorable moments over the years, but one stands out, "Once I was walking him and he got loose of the leash and got away from me. I had to run around looking for him, but luckily I found him by a fire hydrant. It was definitely a memorable moment for me," said Harris. Harris has had some learning experiences over the years of having Cooper and has learned how to be a successful dog owner through these moments, "Don't leave it unattended outside, and always treat it with lots of love," Said Harris.
Over the 9 years they've been together, Harris and Cooper have made lots of loving memories and will continue to make more.