Spotify Wrapped 2022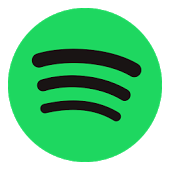 This year's Spotify Wrapped was a whirlwind of emotions. From having "canceled" artists to underground artists, my Spotify Wrapped had a lot to offer.
I listened to a total of 93,222 minutes this year, with my top genre being pop.
My Top 5 Songs seemed a little inaccurate to me since I had Dark Red by Steve Lacy as my top song this year, as well as last year. 
Top Five Songs:
Dark Red by Steve Lacy

Every Summertime by NIKI

The Less I Know The Better by Tame Impala

Eventually Tame Impala

Pluto Projector by Rex Orange County
I was surprised that Rex Orange County hit low in my top five, considering he was my top artist. Although he got "canceled" mid-year due to allegations, it hardly affected the time I spent streaming his music.
Contrary to my Top 5 Songs, my Top 5 Artists were spot-on accurate. Although, I did not think I listened to Harry Styles that much.
Top Five Artists:
Rex Orange County

Harry Styles

Tyler, The Creator

Steve Lacy

The Neighbourhood 

This year held a lot of good music, as well as lots of new music for me, and I am excited to see what new music and artists I discover this year, that may end up on my 2023 Spotify Wrapped.