SuperBowl 56 Review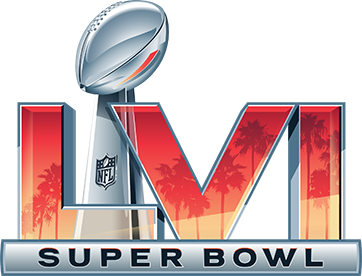 Super Bowl 56 was one of the stranger Super Bowls we've seen in recent memory. From the unexpected teams to the halftime shows to the sheer amount of crypto commercials. Super 56 was a memorable experience not just for the game, but everything surrounding it.
The Rams made big changes to get to being Super Bowl champions, starting by trading their starting quarterback, Jared Goff, two first round picks and a second round draft pick for Lions veteran Matthew Stafford. This seemed to be a great decision for both the Rams and Matthew Stafford, with Stafford having his second best passing yard season and his best (tied) passing touchdown season of his career. On November 1st, one week before the trade deadline, they traded a second round pick and a third round pick for Denver Linebacker Von Miller. Just 11 days later, they signed Browns wide receiver Odell Beckham to a one year contract for $4.25 million. These showed to be incredibly helpful as after these signings, the rams won 5 out of the next 7 games to finish the season at 12-5. Another thing that helped the Rams success was Cooper Kupp who led the league in receiving touchdowns(16) and yards(1,947) .In the playoffs, the Rams started by upsetting super bowl favorite Arizona Cardinals, they then beat Tom Brady's Buccaneers in Tampa Bay. They then beat Jimmy G and the San Francisco 49ers in the last 1:46 with a field goal to go to play a home Super Bowl, the second one in 2 years. 
The Bengals were the most unexpected Super Bowl contender we've seen in a long time, after week 9 they were just 5-4. An unexpected power duo was Joe Burrow and Jamarr Chase, both together at LSU just 2 years before. Joe Burrow suffered a terrible knee injury week 11 the year before and everyone was unsure how he would perform. Burrow had an incredible year throwing for 4611 yards and 34 touchdowns and also having the best completion percentage of starting quarterbacks. Jamaar Chase had a very rocky Preseason with many worried about him dropping too many catches. He proved everyone wrong in the regular season with 1,455 receiving yards(3rd in league) and 13 touchdowns(3rd in league). In weeks 15-17 they went on a 3 game win streak to secure a spot in the playoffs. Barely squeaking into the playoffs, the Bengals were quietly dangerous. They won their first playoff game in 31 years by beating the Las Vegas raiders. They then continued the rolling by beating the Titans with a last second 53 yard field goal by Evan McPherson. The Bengals then upset Patrick Mahomes and the Chiefs in the NFC championship with another game clinching field goal by Evan McPherson in overtime. 
There was a lot of excitement surrounding the Super Bowl held in LA, with the teams and the loaded halftime show. The scoring took a little bit, but it started with 6:22 left in the 1st quarter with a 17 yard Odell catch from Matthew Stafford. The Bengals answered 6 minutes later with a 29 yard Evan McPherson field goal. The scoring started much quicker with an 11 yard Cooper Kupp touchdown catch 2 minutes into the quarter. It took the Bengals 7 minutes to respond with a Tee Higgins trick play catch from Joe Mixon. With 3:50 left in the 2nd quarter, Odell Beckham Jr went down with a non-contact knee injury. He didn't come back into the game and after the game they announced he tore his ACL. The half then ended and everyone got ready for the halftime show but one thing that everyone was realizing was the Super Bowl commercials. Usually people are ecstatic for the Super Bowl commercials but this year was lackluster to say the least. Most commercials were crypto currency and cars. There were a total of 9 car commercials and 7 of them were for electric cars. 
Finally, the halftime show started, with Dr. Dre, Snoop Dogg, Mary J. Blige, Eminem and Kendrick Lamar, it was bound to be historic. The music was good with great surprise appearances by 50 Cent and Anderson .Paak. 50 Cent's appearance immediately became a viral meme with him hanging from the ceiling. Anderson .Paak appeared to play drums for all the rappers. With the fun of the halftime show came a surprisingly large amount of controversies. Eminem kneeled to show support to Colin Kaepernick and the Black Lives Matter movement and some watchers took issue to that. The NFL tried to stop Dr. Dre from including the line "still not loving police' in his song "Still D.R.E.", but he included it anyway. The NFL did force Kendrick Lamar to not include the line "We hate po-po" in his song "Alright"
The second half started off with a bang, 12 seconds in, Tee Higgins caught a 75 yard TD pass from Joe Burrow to allow the Bangles to lead the game 17-13. With 10:15 left in the 3rd quarter, Evan McPherson hit a 38 yard field goal to make it 20-13. A little over 4 minutes later, the Rams hit a 41 yard field goal to make the game 16-20. The fourth quarter showed no scoring until there was 1:25 seconds left, and boy was the wait worth it. Cooper Kupp caught a 1 yard touchdown pass from Matthew Stafford and with a Matt Gay PAT, the game was 23-20 Rams. The Bengals still had a chance to drive down and tie or even win. On 4th and 1, the game was officially ended, Joe Burrow dropped back to pass and was pressured by Aaron Donald. Burrow tried to get it to his running back Samaje Perine but couldn't get it there. Aaron Donald ran up the field pointing to his ring finger screaming "Ring me". With 39 seconds left there was nothing left to do but kneel it, the Rams were now super bowl champions. Cooper Kupp won super bowl MVP and in his first season away from Detroit, Matthew Stafford finally won the superbowl he deserved. It turned out that Rams Safety Eric Weddle played 3 quarters with a ruptured pec in 2 places. Rams Wide receiver Van Jefferson's wife went into labor during the superbowl and gave birth the night of the Super Bowl. They decided to name their son Champ.
Everyone who watched the NFL was given a treat with the playoffs being absolutely unbelievable. Super Bowl 56 was a perfect way to top this amazing season off.